Commonly when I travel, I have a final destination in mind, like Arizona, or New York City, or in the case of my travels last summer, Yellowstone National Park, where I captured some amazing imagery (see galleries here). Of course in getting to those destinations, especially when driving, there are many pit stops along the way - the "places in between" my home and my final destination and back - that offer great opportunities for photography.
On that trip last summer, one of the first such places was the central Washington town of Leavenworth, a picturesque, tourist trap of a town that is a replica of an Alpine village, complete with ornate chalets and Oom Pah Pah bands in traditional garb. The architecture is very distinct and that is what caught my eye while there, focusing on doors and windows and other things that made up the town's unique character. A couple of highlights are below (full gallery here)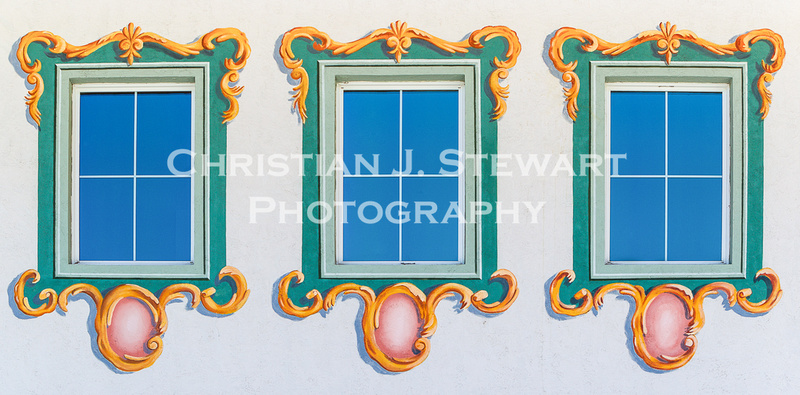 Window Detail, Leavenworth, Washington
Window Detail, Leavenworth, Washington
Up next on our journey east was a stop in Coeur D'Alene, Idaho, a well-known summer resort town on the shores of the lake by the same name. We only spent a single night there, but a walk around their main marina and resort hotel provided a few neat shots.
Boardwalk Detail, Coeur D'Alene, Idaho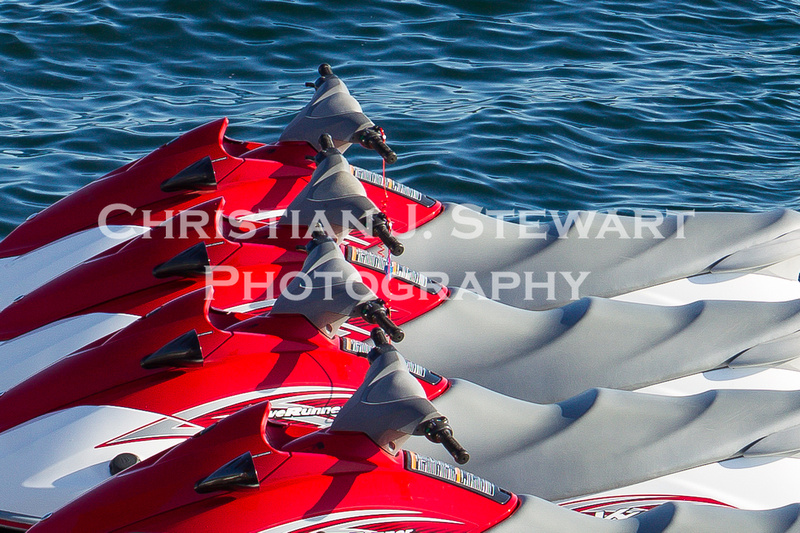 Wave Runners, Coeur D'Alene, Idaho
Continuing east through Idaho, one traverses through a number of old silver mining towns, many of which still maintain their historic character and some of which, if you really stray off the beaten path, are old ghost towns. While we did not get to one of these, we did stop in Wallace, Idaho, the principal town of the Coeur d'Alene silver-mining district, which produced more silver than any other mining district in the United States. In 1979, several blocks of downtown Wallace were listed on the National Register of Historic Places as a historic district, and as such, the town has a great mix of historical buildings, as well as many that satisfied my lust for the texture, colour and character that old, decrepit buildings provide (see gallery here).
Building Detail, Wallace, Idaho
Building Detail, Wallace, Idaho
Following our visit to Yellowstone, we opted to head south toward Salt Lake City and to visit the Great Salt Lake and the Salt Flats (see further below), but on the way, we bumped into the town of St. Anthony, Idaho which is known for a seemingly random field of dunes that fringe the western side of the town. I can never resist the opportunity for some creative dune photos, so off we went to check them out. Did not have a lot of time to really explore, but grabbed some cool images nonetheless (HERE).
Sand Dunes, St. Anthony, Idaho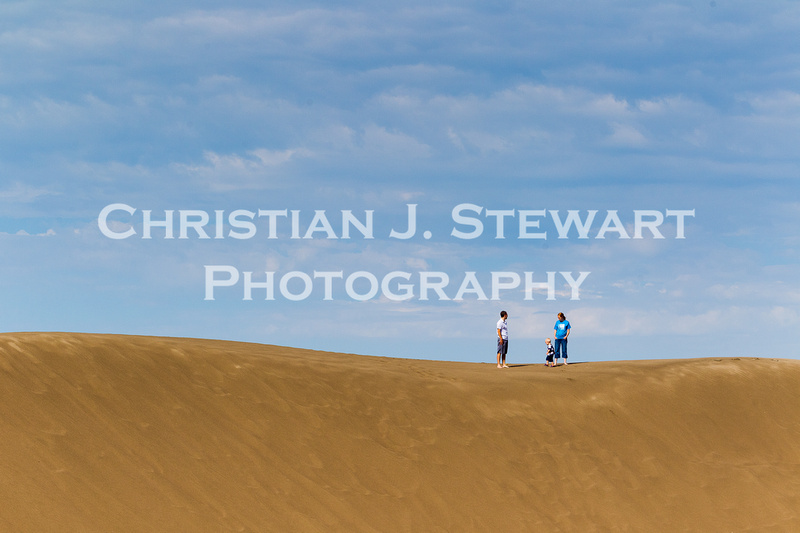 Sand Dunes, St. Anthony, Idaho
After St. Anthony, we hit the bizarre landscape of the Great Salt Lake, Antelope Island and the Bonneville Salt Flats. After Yellowstone, I wasn't sure I could come across anything that would rival its unique geology, but the Great Salt Lake area sure comes close. Dreamlike and eerie are two good adjectives that apply. We had hoped to drive on the Salt Flats at the Bonneville Speedway, but recent rains made for a very wet surface and we decided not to chance things. A few samples are below and you can see the full gallery HERE.
Freemont Island, Great Salt Lake, Utah
Great Salt Lake and Antelope Island, Utah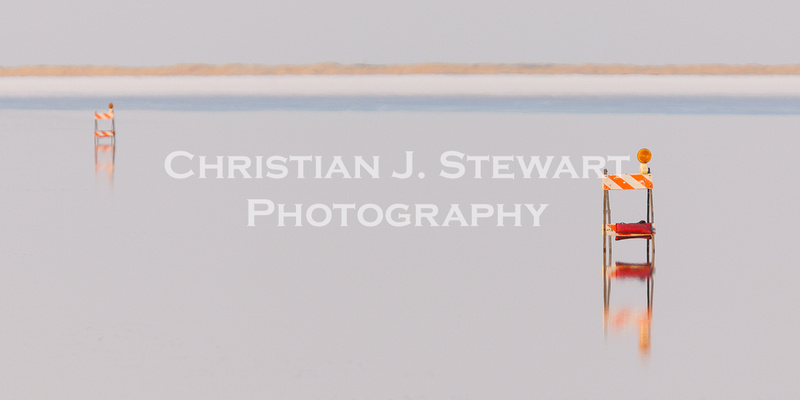 The Bonneville Salt Flats, Utah
Last but not least on our return home was the City of Roses, Portland Oregon. A very walkable and photogenic city, with a neat mix of both new and old architecture and that west coast, granola eating, tree-hugging, environmentally friendly vibe, not to mention blocks full of wonderful food trucks. We walked the city for a couple of days and also headed out to their world famous rose gardens for some great image making opportunities.
Berbati Restaurant, Portland, Oregon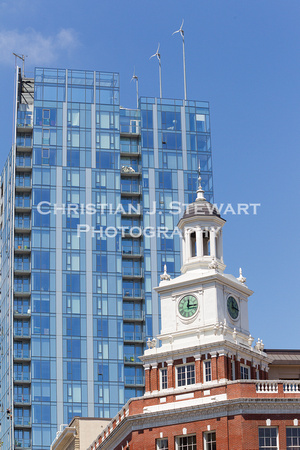 Portland, Oregon
Rose Garden, Washington Park, Portland, Oregon